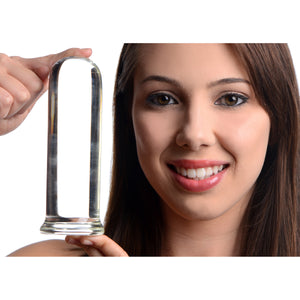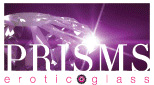 Fill yourself up with the Pillar for massive amounts of pleasure! This dildo is perfect for vaginal or anal use, stuffing you to the max with the unique sensation of a glass pleasure tool! The shatter-resistant material is hard and weighted to create a greater sense of fullness. Use cool or warm water to alter the temperature of the Pillar, sending one-of-a-kind stimulation into you through the smooth, sleek vessel! This sexy and elegant dildo will create a luxuriously sensual atmosphere for you to enjoy with a partner or on your own! The hypoallergenic material is non-porous, cleaning and sterilizing easily with soap and water. Compatible with all lubricant types. Includes a complementary velvet storage satchel.

Measurements: 6.5 inches in total length, 6 inches insertable. 2 inches in diameter.

Material: Borosilicate glass.

Color: Clear.