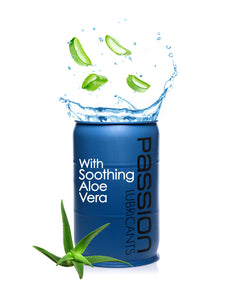 You can do whatever you want with this 55 gallon drum of natural water-based lubricant, featuring Aloe Vera! This smooth and soothing lube makes penetration more comfortable so that you can focus on pleasure. This formula cleans up easily from your body and sheets. It is safe to use with all materials, including latex and silicone. What are you going to do with all this lube?! If you are looking for a simply jaw-dropping amount of lube, Passion Natural Lubricant with Aloe Vera has got your back, front, and everything in between with this 55 gallon drum. Quality ingredients for your enhanced ecstasy!

Size: 55 gallons/ 208 liters

Note: Includes rotary pump

Please be advised that this item is placed on a pallet and shipped using a freight carrier. Please contact us to place your order and obtain a custom freight quote.