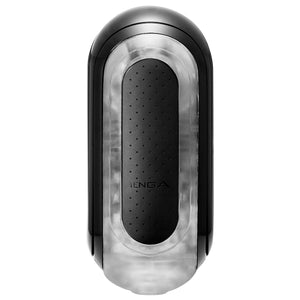 The FLIP 0-Zero is back with the fan-favorite texture, Strong Black! The futuristic FLIP-style returns with firmer material and bolder details for an all-new experience from the FLIP series. The new internal structure provides strong stimulation through big, bold details and the firmer material allows for an even stronger squeeze. A seamless insertion point provides the perfect seal for no lubricant leakage and a strong vacuum made possible by a one-way valve. The pioneering FLIP-open design is easy to wash and dry to keep the item hygienic for multiple uses.

Measurements: 3.15 inches wide and 7.09 inches tall.

Material: TPE, PC.

Color: Black.

Note: Reusable design. Includes a sample of lubricant.