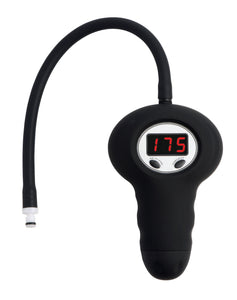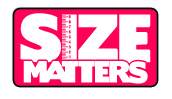 Pump things up with a digital pumping system! Compatible with many Size Matters cylinders for the penis, vulva, nipples, and more, this device features an electric pump and a sturdy silicone connector hose. The digital pressure gauge displays how much suction your body is enduring as you become more and more swollen and sensitive. Two simple button controls make your pumping endeavors easy so that you can immerse yourself in the moment. Just press the Start/Stop button to begin and end the powerful pressure that builds within your cylinder. Ready to play with your engorged parts? The Air Release button quickly frees you for the next chapter of play.

Measurement: Pump is 5 inches in length, 3.5 inches in width. Hose is 10.25 inches in length.

Material: ABS plastic, silicone

Color: Black

Note: Cylinders sold separately. Requires 4 AAA batteries, not included.